Overview
Developing photovoice as a method for the police to engage with young people in underserved communities.
Sometimes to better hear someone you need to change the way you listen. The aim of this project is to support the police in adopting creative methods to hear from young people about their community.
This project uses an established creative research method called photovoice which has been successfully used around the world on projects looking at substance abuse, alcohol, transport and food availability.  Importantly, photovoice is recognised not only as a useful research method to capture how people feel, but also an innovative way to reach and influence policy makers.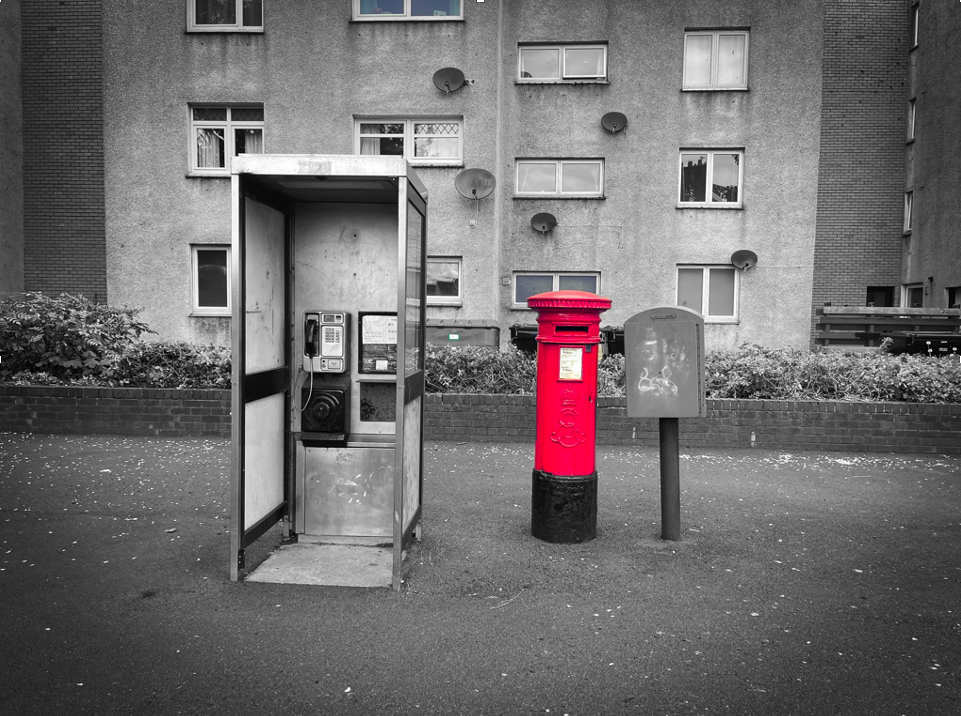 Wallacetown
This project is working in Wallacetown in Ayr where the Scottish Violence Reduction Unit and the local policing team are already working with the community and would like to increase their engagement with young people living and working in the area. 
The project will recruit around 20 young people (16 to 25 years old) who will be given cameras and audio recording devices to take photos of places, spaces and people that make them feel heard and those where they do not feel listened to. The young people will then work with the researchers to curate the photos to help the police remember young people's perspectives and to show the value of using photovoice.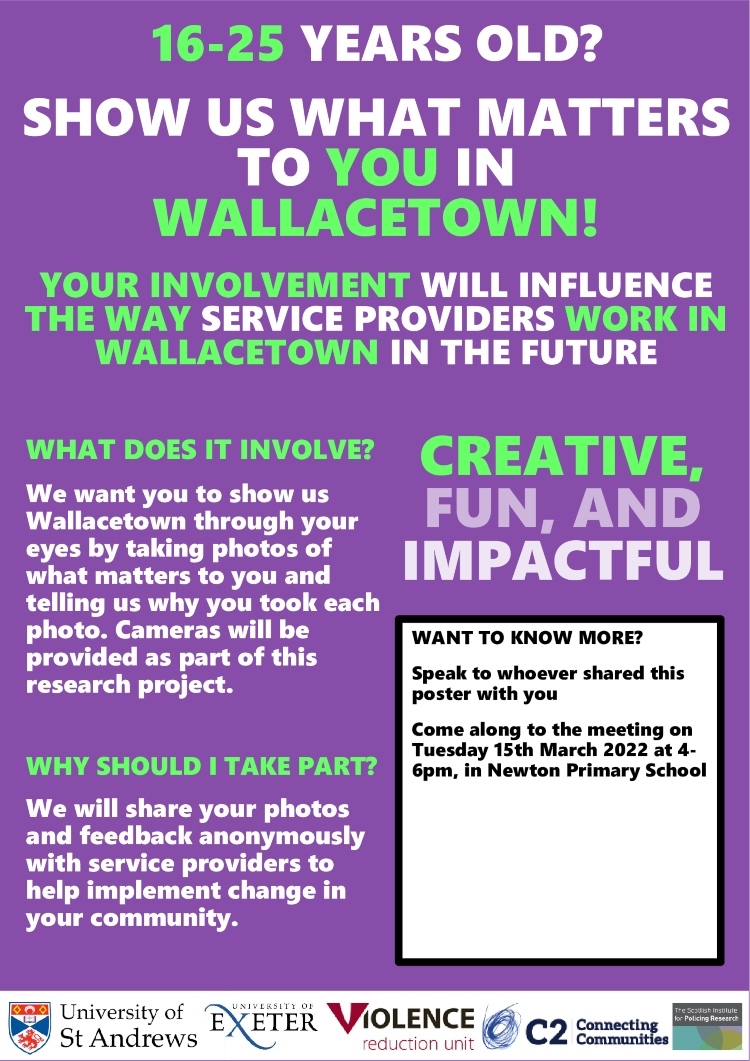 Working with the Academic Research team, this project plans to develop resources to enable the use of photovoice in other areas high on the Scottish Index of Multiple Deprivation (SIMD) to promote greater communication between the police and the community.