Overview
Police Scotland inherited a large estate that was developed many years ago, when the demands facing policing were significantly different from our current demands. In line with our 2026 Strategy, we are looking to ensure our service is sustainable and appropriate for local needs. This has led to 53 premises being identified for potential disposal following a review of our estate. It is important to recognise that the potential disposal of the 53 identified premises will not change how operational policing is delivered to local communities.
The 53 premises were identified by Local Policing Divisions, who are best placed to understand local demands and how local policing services should be delivered.  The vast majority of the 53 premises identified are empty and are not used as a base for Police Officers or Police Staff.
All 53 premises identified can be found on this map.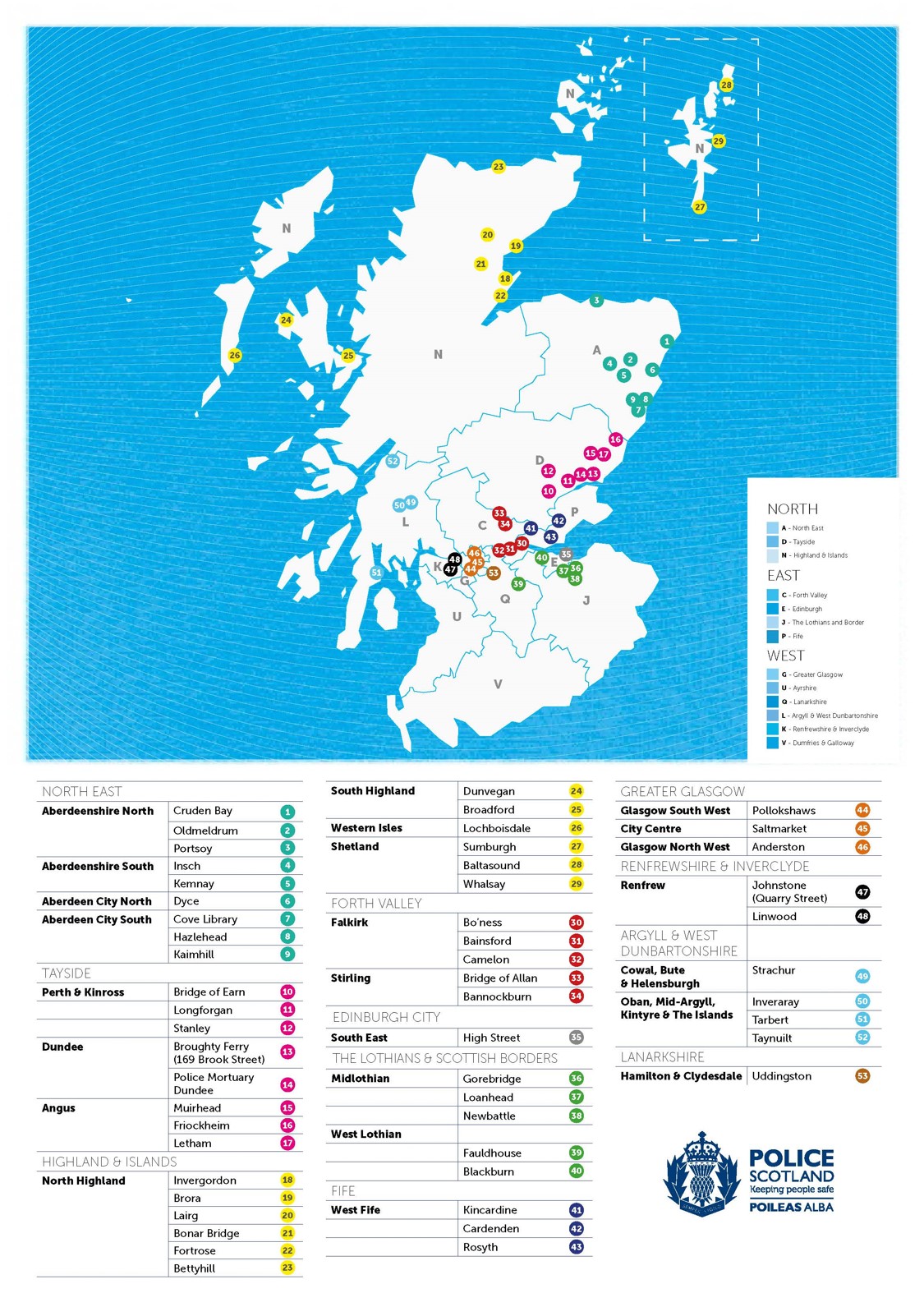 A PDF file version of the map can be opened by clicking here.
This document shows the current use of the stations identified and the nearest alternative locations. Please click here to open the PDF file.
We welcome any views you have on this matter.